Animated Telegram Stickers of funny, romantic, and movie dialogues are provided here for your personal use in chatting with your friends on the Telegram app.
If you want to express your emotions in a fun way and make your Telegram conversation more entertaining, you can use these Animated Telegram Stickers.
It goes without saying that emojis, gifs, and stickers can be incredibly helpful when words don't seem to be able to convey your meaning.
In the case of Telegram, one more option has been added to the list. Animated stickers were added to the list as the age-old saying goes: "A picture speaks a thousand words."
The dynamic nature of these animated images allows them to express far more than static ones could. Moreover, you can now create your own fun stickers, so you no longer have to rely on anyone else to make these.
Telegram animated stickers can be selected and downloaded quite easily and take just a few steps.
As a matter of fact, there are plenty of stickers available in the Telegram Sticker store by default, but they are not enough to express your feelings at a deeper level, which is why I am providing the list of animated Telegram stickers pack below to help you express your feelings to the next level as well.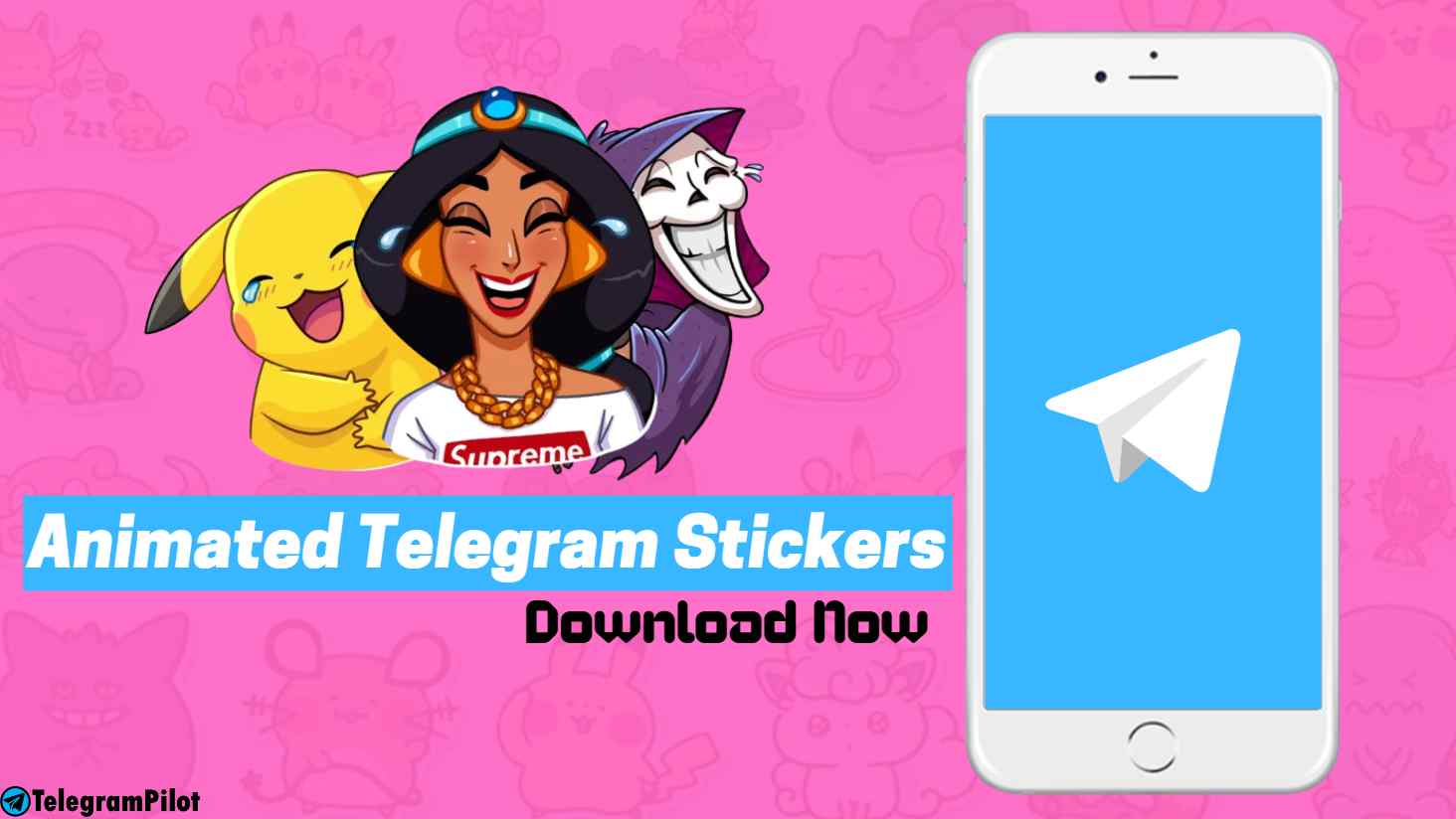 Animated Telegram Stickers Pack List 2023
Our team wants more topic-related stickers. Let us know if you have any type of sticker set, and we'll add it to this site. Comment down the name and link of the telegram sticker pack.
How to Add Animated Stickers to Telegram?
From the list above, select the Animated Telegram Sticker that you want to add to your pack.
After clicking on the pack, you'll be redirected to Telegram.
Press the Add Stickers button to add a sticker.
Animated Telegram sticker will be added to your account.
How to Search Animated Stickers in Telegram?
Open Telegram.
Open the chat window to start a conversation.
Pick an emoji of your choice.
There are many similar stickers in the suggestion section of the sticker packages that have already been added.
Conclusion!
It is a complete tutorial about Animated Telegram Stickers Pack. After this, you'll be able to download or add many telegram animated sticker sets to your telegram account.
If any of you like this post then feel free to share this article with your friends and teammates via social media handles like Telegram, Whatsapp, Facebook, Twitter, Instagram, and others.